How Thread Helped Three18 Improve Customer Satisfaction by Meeting Users Where They Are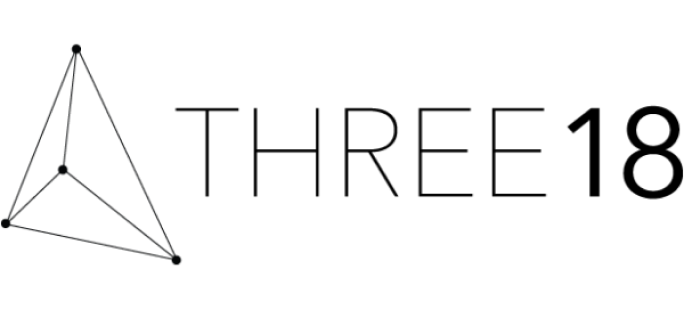 Headquarters
Santa Monica, CA
Products Used
Inbox, Messenger, Workflow
Get started with Thread today.
See how Thread can help you support more customers through chat. Gain happier customers by giving what they need, faster and smarter.
Personal, responsive service is the key to boosting client satisfaction. Legacy support channels fall short of this standard (email) or are too expensive to scale (phone). For the team at Three18, the answer was clear, sending them on a multi-year search for the perfect integrated MSP chat solution – ending in success with Chatgenie.
Founded in 1995, Three18 is a holistic Los Angeles-based Managed Service Provider offering enterprise-quality IT and leading security solutions for the media and entertainment industries, startup community, SaaS Companies, Non-profits, Legal, Fashion, Beauty, BioTech, Health, and Brand Incubators.
We sat down with Evan Dumouchel, VP and General Manager of Three18's LA HQ, to jam on:
The lack of scalable tooling infrastructure for MSP customer service
How Chatgenie turns MSPs from distant vendors to real-time partners
Chatgenie's trackable benefits, like stronger CSAT and faster resolution times
Three18's Ongoing Search for the Perfect MSP Chat Solution
Three18 approaches every client relationship as if they are the client's in-house IT department.
To deliver an optimal service experience, they needed to embed support in-workstream and enhance their knowledge of each user's productivity needs and preferences.
As an external service provider, they had limited options for making this happen — and MSP chat solutions felt mired in 1999.
It took years, but their quest ended in success when they found Chatgenie.
In that time, they faced three major pain points in both their existing support channels and their search for an MSP-tailored chat solution:
One-way comms with clients — Their ticketing system sent one-way email notifications to clients. If clients tried to reply, data would get lost in translation. These missed communications dragged down CSAT scores.
Not enough integration options — Three18 needed a chat solution to easily integrate with their internal tech (namely ConnectWise Manage, their PSA of choice) as well as their clients' existing comms stacks. Most existing chat solutions failed to do this.
Lack of scalability — As mentioned, Three18 provides the kind of attention you'd get from an in-house team. Most MSP chat tools couldn't support this at scale.
"I spent years hunting for a chat solution. When I started looking, the toolset providing the integrations required simply did not exist. It was a big win for us and our clients to discover Chatgenie!"
Onboarding with Chatgenie: Fluid Adoption for MSPs and Clients
If you want a tool to stick with both your internal team and your clients, it needs a robust suite of integrations for your existing service stack.
Chatgenie provides just that for every standard comms channel you can imagine. Evan calls onboarding with Chatgenie "a smooth and easy transition," as the app easily feeds into Three18's existing ticketing and queue systems.
He points out that Chatgenie uses one impressive API to enable multiple deep integrations, while competitors require hooks, tags, and even manual emails to approximate the Chatgenie effect.
The first 30, 60, and 90 days for both new internal hires and new clients are pivotal to successful downstream relationships, so effortlessness of installation is a key factor.
That's why Three18 plans to introduce Chatgenie to every new client from here on out: With Chatgenie, implementation takes little lift. Back-and-forth comms can kick off right away, ensuring an excellent user experience from the first day.
How Chatgenie Drives Quantifiable Wins for Three18
Since implementing Chatgenie, Three18's client base has reported positive results: Chatgenie is a quantifiable and qualifiable value-add.
More specifically, Three18 has seen three vital metric benefits from leveraging Chatgenie.
1. Reduced Response Times & Improved SLAs
Three18 has constructed and staffed their queues in Chatgenie so every end user receives a nearly immediate response. These dramatically reduced response times have also bolstered their ability to uphold and exceed SLA expectations across the board.
Evan attributes this significant improvement to the fact that live chat allows for faster, more nuanced conversations than email.
2. More One-Touch Closes for Shorter Resolution Times
End-to-end service optimization means receiving, processing, and resolving tickets faster.
One KPI for success on this front is the frequency of one-touch close. After onboarding with Chatgenie, Three18 sees far more one-touch closes, leading to happier clients who can get back to work without the usual scheduling mambo to get the support required to address their issue.
Beyond this, Evan highlights that his team had some reservations about rolling out real-time chat if this immediate access had the potential to overwhelm their support team.
However, using Chatgenie as a dedicated channel supports the team mentality for one-touch close. Instead of going back and forth with emails or trying to schedule calls, reps can:
Talk through the issue with the client over live chat
Quickly execute the solution (password resets, permissions setting, etc.)
Easily close out that ticket in one session
Rather than feeling overwhelmed, the Three18 team feels less burdened by admin overhead and can go straight to solving the user's problem.
3. Boosts to CSAT Scores
These reduced response and resolution times have also greatly improved client satisfaction.
According to Evan, since using Chatgenie, Three18's overall CSAT score hovers around 98% and above. As he puts it, "Chatgenie has been an awesome tool to further support our core values of putting people first, being there when it counts, following through all the way, and helping us to build the future today."
"We first rolled out Chatgenie in a pilot program. Since then, Chatgenie has been both quantified and qualified as a value-add to our team and our clients. Win win."
Get started with Thread today.
Unlock an unfair advantage for you IT business.