Why Blacktip Chose Thread: Seamless Customer Collaboration & Intelligent Issue Swarming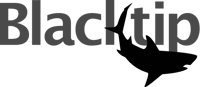 Headquarters
Altamonte Springs, FL
Products Used
Teams, Inbox, Workflow
Get started with Thread today.
See how Thread can help you support more customers through chat. Gain happier customers by giving what they need, faster and smarter.
While email is the legacy channel for MSP client support, service collaboration is the future — and it's faster, more centralized, and more conducive to workflow optimization.
As one of our earliest beta customers, Blacktip IT Services experienced this upgrade firsthand.
To hear more about their switch to Thread, we sat down with Matthew Bookspan, CEO of Blacktip, who launched the Florida-based tech consultancy after 25 years of designing software solutions for Microsoft, Cisco, Salesforce, and more. Our conversation dives into:
The pain points of traditional static support workflows like email
Using Thread to work with clients on the channels they already love
How Thread's enables seamless collaboration for faster resolution times
"We're constantly moving the ball forward in client support. Thread enabled that for us, and that's a big, big difference. It honestly just makes us faster."
The Early Days: Why Email Fails to Deliver Real-Time User Support
Blacktip is a one-stop shop that helps clients improve countless functions, from vendor management to ERP solutions, so they have to be highly engaged at all times.
Traditional mediums like email and web portals weren't cutting it for their customers or their front office teams.
For context, the Blacktip team pride themselves on unmatched service speeds.
Response times — Their average ticket response time (across all clients and issues) is under three minutes. For most accounts, it's under two minutes.
Resolution times — Their average ticket resolution time is under 30 minutes across the board, including more for complex tasks like onboards and offboards.
Standard email couldn't maintain or further improve upon those numbers because it didn't enable real-time, dynamic support.
That's why Blacktip eventually shifted a large portion of their workflow to Microsoft Teams.
Turning to Thread to Streamline Usage of Microsoft Teams
By the time Blacktip discovered Thread, they were essentially living in Teams.
They had integrated and routed several essential tools, such as IT Glue and SharePoint News, to their environment to centralize as many info streams as possible.
However, they still saw a significant split between internal vs. external comms (i.e., needing to run Teams and Outlook concurrently). Further, none of the insights or learnings from internal conversations powering resolution steps were synced to KBs, meaning techs would have to manually copy and paste it into the ticket – if they remembered to in the first place.
With Thread, the Blacktip team saw a prime opportunity to:
Resolve tickets directly within Teams — In addition to communicating in Teams, they could route and collaboratively resolve tickets — all within the tool where they already spend most of their time.
Streamline their entire support workflow — By routing actionable signals and insights to Teams, they could ensure the right person is pinged at the right time. This all points to greater efficiency and value for customers.
"Email sucks because it's simply not as real-time as Teams. Teams enabled us to work faster and easily get information to clients, and Thread pushed that even further. After Thread, we stopped offering email-first support altogether. It's a major win."
Thread's Seamless Onboarding: Zero Disruption to Service
Blacktip is one of Thread's earliest clients – they signed up during our beta testing window.
Even back then, Matthew remembers onboarding as near-instant and effortless. As an MSP that prioritizes rapid user support, this was essential for Blacktip.
Installing Thread presented zero blockers to their usual speedy service.
In fact, Matthew emphasizes that implementing Thread accelerated service right off the bat — without requiring additional resources or overhead.
Overall, like most players in their industry, Blacktip would rather spend money on software and automation than put more bodies on a clunky, manual assembly line.
"It took no time at all to onboard with Thread. We were already living in Teams. Just create a channel, route the tickets there, and go."
Benefit #1: Work With Your Clients on the Channels They Love
Channel leaders agree the primary blocker to new platform adoption is the number of priorities competing for their time. So, the best MSP tooling must be effortless for both providers and end users to adopt, and–ideally–unlock value in other ecosystem applications
That's why Thread was built to integrate seamlessly with Teams and Slack (with more comms stack integrations to come).
Blacktip is officially deploying Thread on both platforms in the near future. In the meantime, a handful of their clients are already utilizing the integration with Slack.
Clients can communicate directly with the Blacktip team — without having to learn a new tool or interface or leave their company's internal Slack workspace. Naturally, this has facilitated and boosted customer engagement.
In Matthew's words, clients now have direct access to Blacktip (and vice versa) through the platforms they already know and love. Ultimately, users feel more supported and connected using Thread, and Blacktip feels to them like an internal resource rather than a third-party.
Benefit #2: Thread Centralizes Info Streams to Unblock Workflow
By integrating with Blacktip's essential apps and data streams, Thread streamlined their flow of information into one central hub in Teams.
For Matthew, this has significantly reduced mental blockers, allowing his team to refocus on faster troubleshooting and ticket resolution.
For instance, he admits one reason most of Blacktip disliked email as a support channel was that the constant inbox volume became overwhelming and unproductive. Now, after integrating ConnectWise with their Thread environment:
Real-time data flow to inform decision-making — Data from ConnectWise streams directly into Thread. Blacktip reps use that context to act instantly and more effectively than they could otherwise.
Filter & unblock your workspace — Email notifications have decreased dramatically, leaving a cleaner inbox that's only filled with essential tasks.
Only utilize a tool when you actually need it — If anyone still needs to run a search, they can hop onto ConnectWise directly.
"People get so much email that it becomes numbing. Thread really enabled me to filter out the noise. It centralizes everything you want to see in one place."
Benefit #3: Collaborate on Thread for Faster Resolution Times
At Blacktip, client support is a highly collaborative effort.
For instance, while many traditional MSPs operate on a tiered ticketing system, Blacktip works off a kanban board when engaging support tickets. Every team member can see what's in progress, on deck, and completed — all at once.
"That's very, very powerful for a workforce," Matthew explains.
For the last 2+ years, Thread has simplified and accelerated these collaborative workflows.
The average sequence for rapid ticket resolution looks something like this:
Centralized ticket access — A service request is routed to their Thread environment.
Collaborative troubleshooting — Anyone can chime in on the new request. For instance, two people can team up in-thread, someone can take ownership if they've dealt with something similar before, or someone can message their team for advice and even escalate in request thread if it's proving difficult.
Quicker fixes, happier clients — The problem-solving process goes "much, much faster" due to collaboration. Deploying a technical solution for the client is then also sped up.
"We're all swarming to solve a problem very quickly and then going back to what we're working on. It's a much better system. Thread absolutely makes us faster and more collaborative."
Enter Thread: Real-Time Communication for Modern MSPs
After nearly three years of working with Thread, the Blacktip team continues to look forward to a long-term partnership between our companies.
Matthew is especially excited to see even more essential feature rollouts, including:
Automating internal info streams — Matthew describes a feature in progress that "[puts] information right at your fingertips." When a new request comes in, it auto-links relevant documentation from apps like IT Glue to further accelerate resolution times.
More native experiences in Teams — Blacktip clients can visit an online portal to submit requests for new hardware, info about onboarding new hires, etc. Once Thread turns this into a native Teams function, it'll further centralize data collection and enable users to access Blacktip without ever having to click out of Teams.
The Future of Service is Chat-Powered
Ultimately, Blacktip is excited to have Thread in their corner because they know the future of client service will center on real-time, collaborative comms.
While older generations still prefer phone and email, chat-based products continue to grow in popularity for two reasons:
Younger generations are making up more and more of the workforce
COVID-19 and remote work amplified the need for real-time digital collaboration
That's one more reason why Matthew champions Thread: The platform works seamlessly with existing, well-loved channels while enabling users to adopt newer, more dynamic tools.
"I think a change is coming as we see a younger and younger client base. Turning on our new chat capabilities for them will be super, super awesome."
Get

started with Thread today.
Unlock an unfair advantage for your IT business.