Connect Slack to Slack and make service magic.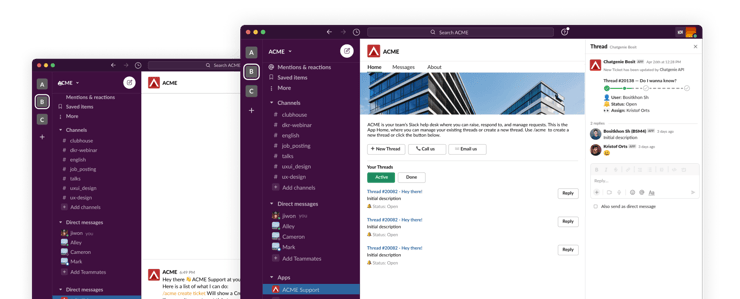 Trusted by these forward thinking teams.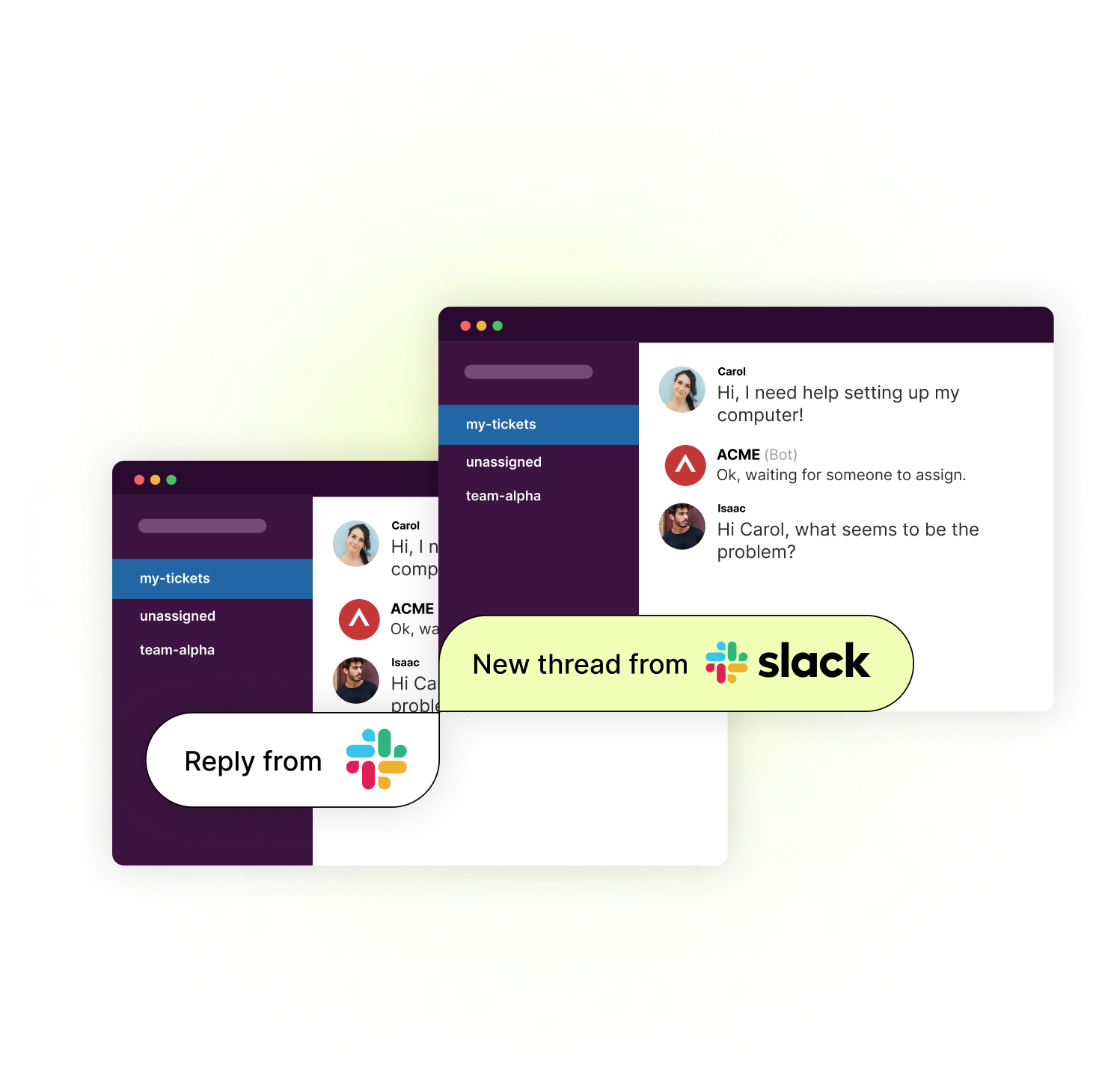 From your customers Slack to your Slack.
Your customers can raise new chats and tickets easily from within their Slack, sent to your Slack instance.

All synced with ConnectWise, Autotask or Kaseya BMS.
Custom Teams app
Make it a branded service experience, with a custom Helpdesk Teams app inside your customers Slack. Can be branded to your MSP company or your customers company branding.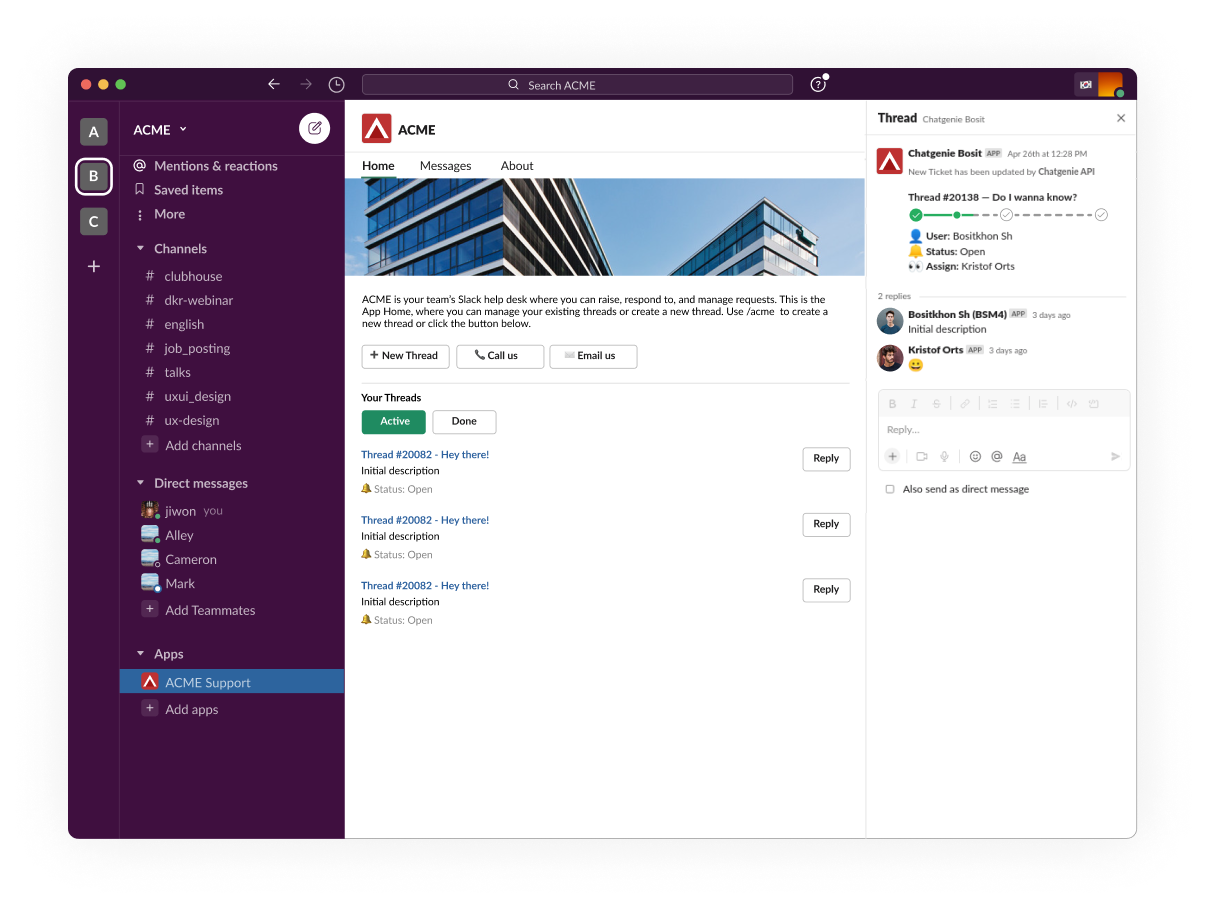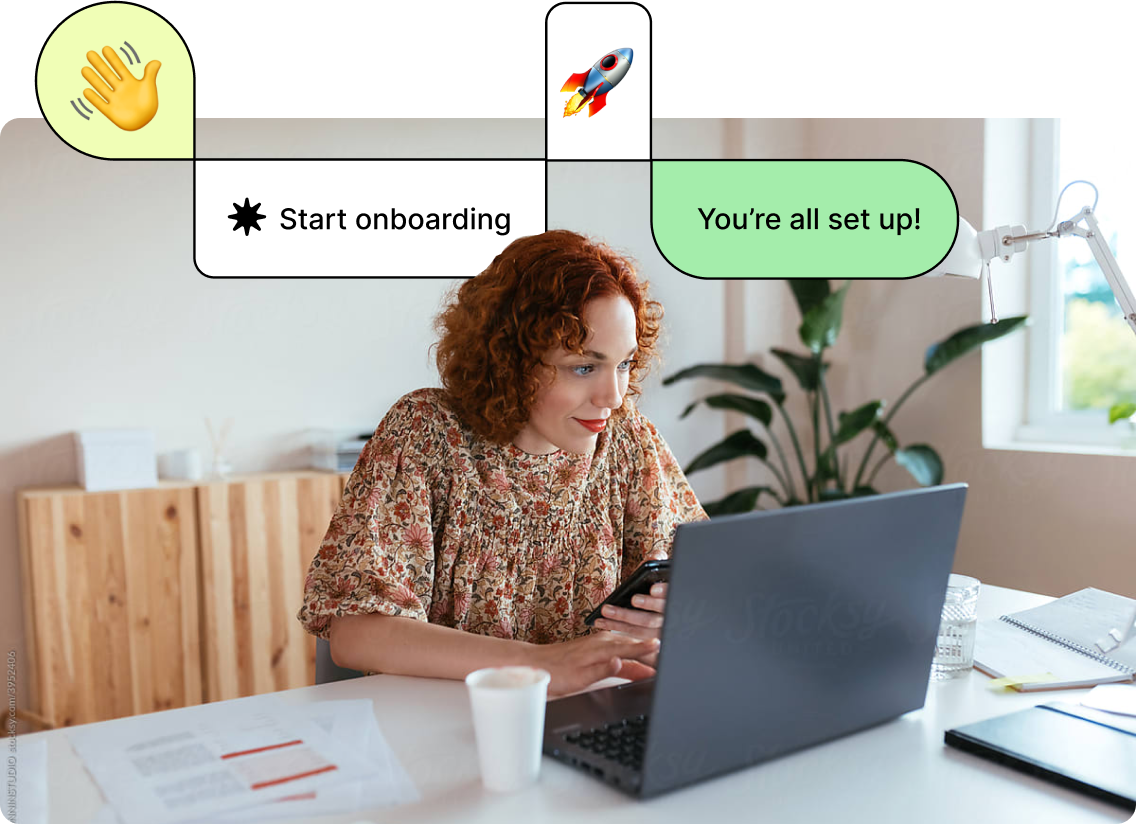 Meet your customers where they are.
Provide service where your customers are, inside of Slack, Teams, mobile or desktop. So they can start new threads from anywhere and any time.
Get started with Thread today.
Unlock an unfair advantage for you IT business.