Why RFA's Yohan Kim Thinks Embedded Chat is the Future of MSP Comms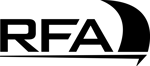 Headquarters
New York, NY
Products Used
Inbox, Teams, Workflow
Get started with Thread today.
See how Thread can help you support more customers through chat. Gain happier customers by giving what they need, faster and smarter.
RFA is a global leader in IT, cloud, and cybersecurity services for the financial and alternative investment sectors. With nine offices and 650+ clients (with over $1 trillion combined AUM) worldwide, real-time connection with both teammates and clients is essential for this MSP.
We met with Yohan Kim, CEO of RFA, to learn how Thread:
Brought RFA's communication to the 21st century using chat

Implemented service flows that customers want to use

Dramatically improved their SLAs by roughly 25%
"Thread has enabled us to not only better communicate with clients, but also to track that work and information within tickets. That's been a huge win for us."
The Problem
Yohan started at RFA as a systems engineering manager over 17 years ago. In that time, he's seen two nuanced pain points within the MSP industry show themselves repeatedly.
Methods for communication

— The channels most providers use make little logical sense. Most IT tickets are serviced over phone calls or email chains, yet no one in 2022 enjoys jumping on those channels in the middle of a busy workday.

MSP channels are out of the way

— To submit a ticket, customers usually have to log onto a different interface or open a new browser. When you're already juggling multiple chat and IM apps, adding another platform to the stack is just annoying.
Knowing this, the RFA team looked to chat-based platforms that could offer real-time comms and collaboration — both internally and client-facing.
Unfortunately, most popular chat products were unintuitive and difficult to access quickly, or they only provided internal, company-wide chat functionality.
"The ironic thing is most service tickets are through email and random phone calls. But nobody likes email or picking up the phone. It just didn't make any sense to us."
The Solution
Since most of their customers already loved Slack and Teams, RFA was on the hunt for a tool that could somehow centralize these comms methods. In addition, they hoped to finally make RFA support accessible to clients on mobile, not just desktop.
They eventually found Thread, which ticked both those boxes and brought two significant improvements to their service workflow right out of the gate.
1. Thread's Automation Tools Accelerates MSP Service
Entering and tracking tickets have been streamlined impressively, thanks to Thread.
In the past, customers had to submit their tickets to RFA through a portal. But the issue with ticketing across the board is that it's delayed. When you can't report or describe your problem in real-time, a lot of information is lost. It takes that much longer to get to the actual issue.
On the other end of the request, RFA's engineers had to log every ticket and update, cumulatively wasting loads of time.
Today, our Messenger product enables clients to reach out as soon as questions crop up, while Thread's intelligent automation makes ticketing far faster and more intuitive.
Being able to capture these comms effectively and easily has been "a big win," says Yohan.
"Thread took all of those points of communication and put them in Teams and Slack, very convenient places that everyone was used to because they were already working there."
2. A Modern-Day Solution that Clients Want to Use
In Yohan's words, the most impactful benefit of Thread has been bringing RFA support to platforms that clients already use and love.
Customers are that much happier to reach out to their MSP when all it takes is one integration with their Teams tenant or Slack workspace. (Compare that to adopting some entirely new app or taking time out of your workday to sit on hold with customer service.)
It's not difficult to convince clients to use Thread. In fact, Thread has set RFA apart from every other MSP that's still asking customers to use outdated legacy channels.
"​​Using Thread, our team and end users are at the cutting edge of communication tools and modes of operation. For us, that's a competitive advantage. Instead of playing catchup to the current world, we can anticipate and plan for the future."
The Results
Since implementing Thread, RFA has seen three major boosts:
SLAs "drastically improved" by 25%

— Thread's universal Inbox product enables RFA's service desk to assign tickets to the right people and solve them more quickly. RFA has seen a roughly 25% improvement on SLAs for clients using Thread.

Reduce your number of clicks

— Previously, it took at least 15 clicks to open ConnectWise, pull up a client, log their ticket, etc. By chatting in Teams and Slack, you're already in their environment and collaborating in real-time. Almost no clicks needed.

Improved accuracy in ticket categorization

— RFA gets thousands of monthly tickets that need to be categorized. Thread's automated category suggestions make this usually cumbersome process effortless for team members. That improved accuracy is also a game-changer down the line when it's time to crunch ticket stats.
"So far, every single client we've deployed Thread for has been very happy with it."
The Future
Ultimately, Yohan and the RFA team have known for years that emails, phone calls, and all of these legacy comms channels are outdated.
Looking forward, they anticipate real-time collaboration via chat platforms to become the standard of MSP service, especially as today's younger, chat-oriented generation ages into the workforce. And they believe Thread is a big step in the right direction.
"The best products have come from people developing them for a highly specific need. We see how valuable that approach is with Thread. It's very clear what Thread will do and the problems they'll solve."
Get

started with Thread today.
Unlock an unfair advantage for your IT business.