How RFA Boosted SLAs By Over 25% After Making the Switch to Thread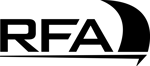 Headquarters
New York, NY
Products Used
Inbox, Teams, Workflow
Get started with Thread today.
See how Thread can help you support more customers through chat. Gain happier customers by giving what they need, faster and smarter.
At Thread, we know the future of customer service is collaborative. Our users wholeheartedly agree, which is why they trust our products to connect the right people at the right times.
Yohan Kim is one of them. As CEO of RFA, a global leader in cloud and cybersecurity services for the financial sector with clients who collectively manage over $1 trillion combined AUM, he's been in the industry for 20+ years.
In that time, he's seen the same problems cycle in and out, pointing toward one timeless truth: Disconnected systems like static ticketing, phone calls, and email are dead.
Taking this point further: Real-time connection through chat-powered tools is the future.
Why Every Business Needs Real-Time, Collaborative Tooling
Yohan remembers when Microsoft Teams and Slack first entered the market. In time, it seemed like every RFA client was deploying these platforms, but it wasn't because they assumed this was the new industry standard. There also wasn't any aggressive marketing toward end users.
It was because Teams and Slack just worked so damn well for live comms and collaboration.
Everyone adopted these tools pretty organically. One team starts using them at a company, and suddenly the entire business is a Teams or Slack business.
According to Yohan, that illustrates the pure value of the product: when something is so easy, it makes no sense not to add it to your routine. Today, Teams and Slack are ubiquitous — and Yohan already sees chat-based services charting that same trajectory in the MSP space.
Chat is Already the Default Channel for Tomorrow's Workforce
To understand trends in consumer behavior, Yohan only needs to look as far as his living room.
Like many parents in the 21st century, his kids are constantly on their phones, communicating with friends. But he's never seen them on a phone call or writing emails.
Everything happens through live messaging and texts.
He projects this is a glimpse of what's to come for MSPs' clientele, especially as his children's generation ages up and becomes the primary workforce.
Their expectations for real-time chat will absolutely become the standard, dominating at least 90% (according to Yohan's estimate) of all service tickets.
It All Comes Down to Ease of Use
The team at RFA could tell that emails and phone calls were already outdated years ago. So, they set out to find a real-time comms app to modernize both internal and client-facing ops.
That was easier said than done. Whatever product they landed on had to be well-designed and functional enough to be effortless for end users to adopt.
Yohan reminds us that SaaS consumers are finicky. When something doesn't work well the first few times, it's easy to abandon it. Add that to the fact that most IT teams are already juggling a million different tools. Another tricky piece of software is the last thing they need.
Knowing this, we can be sure the next generation of the industry will abandon clunkier legacy comms tools in favor of easy-to-adopt, chat-friendly tech.
Enter Embedded Chat: Reimagining the Future of Tickets
As a long-time MSP operator, Yohan doesn't foresee tickets disappearing completely.
But he does anticipate an overhaul in the industry's understanding of:
The true purpose of tickets

How we handle or prioritize tickets

Where we place tickets in our systematic workflows
These days, service tickets continue to exist for one key reason: keeping a database of historical work done for customers, including what the task was, when it was, etc.
Yohan points out, "You can call that a ticket. You can call storing information about an action at one point in time a ticket. But does it have to live in a system that has operated the same way for decades? Absolutely not."
Cutting Out the Middleman in Legacy Ticketing
At RFA, nearly all their ticketing info is dumped straight into their data warehouse via API.
The data warehouse is where most actionable reporting comes from, whereas the ticket is merely a central point where service reps can collect details.
That's where a series of questions comes up:
Where are we really referencing and using that data? (Hint: It starts at the front end of client comms and ends at the MSP's database.)

What is the point of all of the funneling layers in the middle?

Why not go directly from the end user's chat and information request to the database?
This is how Yohan envisions the future of ticketing for IT providers, especially as younger workers become less familiar with service tickets as a whole.
While that evolution will require the turnover of an older generation of the industry, he sees Thread and collaborative service as the next step in the right direction for the workplace.
Get

started with Thread today.
Unlock an unfair advantage for your IT business.