Deliver conversational IT service with ConnectWise Manage actions in Thread
Thread x ConnectWise Manage unlocks conversational experiences for MSP service teams
1. Low-friction service improves CSAT: Thread helps your MSP service team meet users where they work, like Microsoft Teams, Slack, desktops, or mobile devices.
With access to instant service in-workflow, users get immediate help from IT technicians when and where they need it.
When response times go down, CSAT goes through the roof.
2. Cut resolution times with in-context collaboration: The integration of chat and PSA solutions facilitates better communication and collaboration among technicians, improving their ability to work together to resolve complex issues.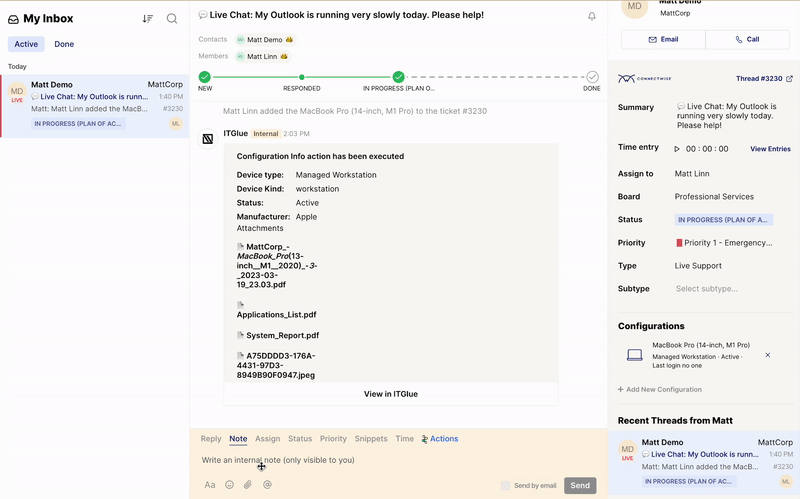 Thread x Connectwise Manage helps IT technicians quickly identify, diagnose, and resolve technical issues without having to manage separate tools. A single platform where both chat and PSA functionalities are integrated can lead to better MSP efficiency, allowing the IT service provider to streamline their operations and reduce response times.
3. Engage the right resource, at the right time: With access to ConnectWise Manage actions in-thread, IT service providers can more effectively allocate their resources, ensuring that technicians work on tasks that are most critical to clients.
By consolidating multiple tools into a single-stream solution, Thread partners reduce their overall support costs and increase productivity.
4. MSP scalability, unlocked: Integrating embedded chat with PSA solutions allows managed IT service providers to easily scale their services to accommodate growing client demand without sacrificing the quality of their support.
Offering a seamless, AI-enabled IT service experience can set your MSP apart from competitors, helping to attract and retain clients in a competitive market.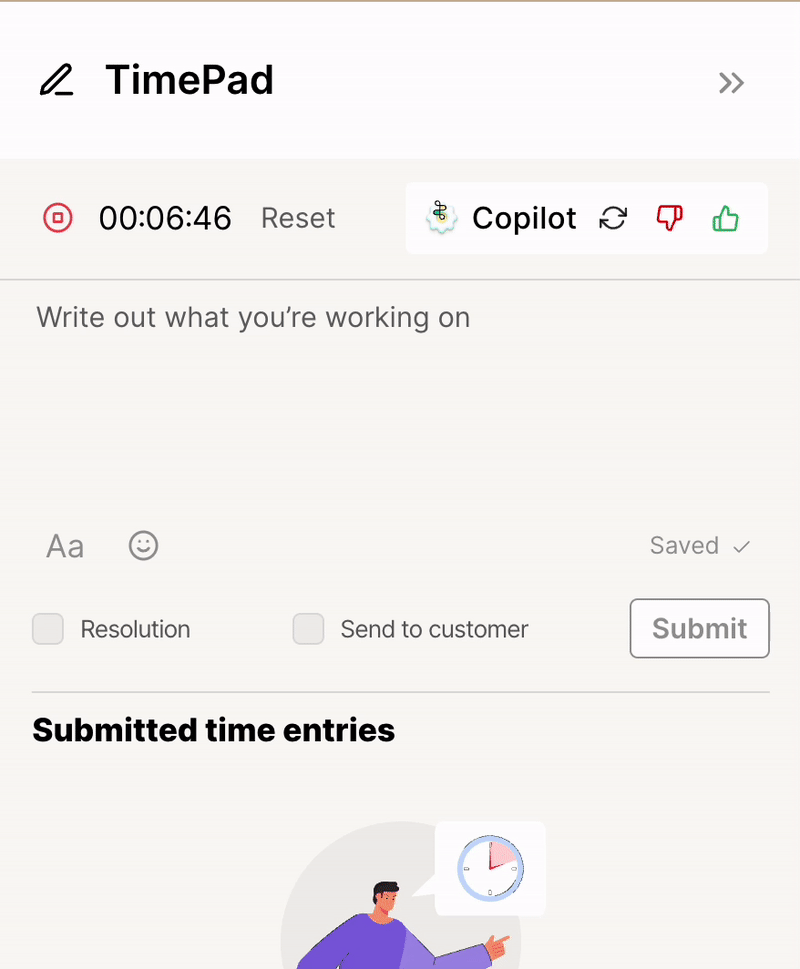 ---
Use Slack straight from ConnectWise Manage

Use Teams straight from ConnectWise Manage

Use Rocket Chat straight from ConnectWise Manage